How can we include tomorrow's generations in the Humens adventure?
Passing skills down through the generations is an integral part of the group's DNA, enabling us to leverage more than 160 years of industrial heritage. We welcome numerous interns and work-study students who come to us for training.
Our intention? To help people grow alongside our company. Every year, we offer apprenticeship and professionalization contracts covering a wide variety of jobs for people with high school to post-graduate educations.
As a historical player in the Nancy, France, area, Novacarb regularly works with students in its sector, participates in job fairs, and maintains partnerships with schools.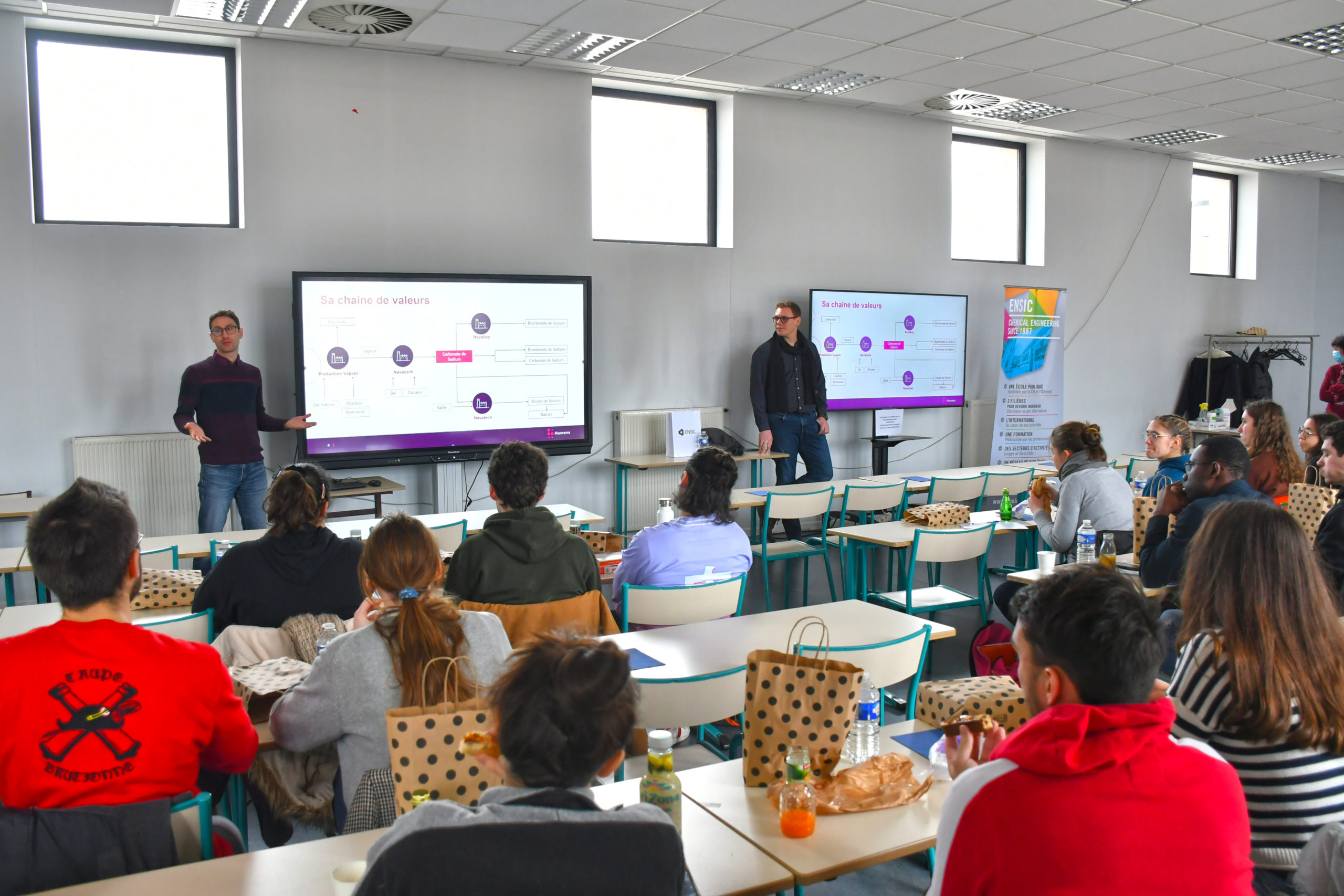 34
interns in 2021-22 within the group
+ 76 %
recruited after obtaining a professional qualification certificate (CQP) or a vocational baccalaureate (BCEPC)
« We are proud to welcome more than 10% of our staff each year on work-study and internship programs. This is one way for us to promote professional placement and sustainable employment. »
Estelle Dheu
HR Development Manager at Novacarb